May/June 2021

Sire: Driftwood's Quik Draw "Cliff"
Dam: A Wild Blossom Arrya Greynie "Arya"

All the problems and changes in the czech weim breeding in few recent years have had an appreciable impact also on by breeder value system. It has confirmed me in a rightness of my way in breeding and move a longevity on the top of the value system next to a health. In view of this fact I have chosen a stud almost 10 year young, in a great condition and full of health. An important part in it played also his Sire Maxx, who is still happy and healthy at his age of 12 years, Dam of Maxx passed away at the age of 16 years, Sire at 12,5 years, his Sire at 15 years...
Cliff
WW, BIS, C.I.E., Multi Ch
Driftwood's Quik Draw
*05.05.2011
DCM clear (2021!!!), HD A, ED 0/0
hight: 69 cm
scissor bite, full set of teeth
World Winner 2015, res. World Winner 2017, BIS Dortmund
International Show Champion C.I.E.
Champion of the Netherland, Germany, Luxembourg, Croatia
Junior Champion of the Netherland and Luxembourg
Bundessieger 2016, Europasieger 2016, Dutch Show weimaraner 2013
Multi BIG, Multi BOB
Cliff amazed me already at the World Dog Show Leipzig 2017 where was placed a vice World Winner. And it was in spite of the fact Cliff descends from the dual purpose american lines which focus on hunting a lot. That is the reason why his ancestors could achieve many work titles (MH, JH, NSD, NRD, also many agility and obedience titles), but show titles too - almost all of them in the few first generations are US Champions of beauty.
F-LITTER PEDIGREE
Cliff is a super friendly and social boy. He is good and friendly with other males and never looks for trouble. He is very happy, funny and always in the mood for retrieving. He loves to work, to swim and will do anything for his owner. Nothing intimidates him, he is the most stabile dog in mind his owner ever had or met. He has a super sweet expression and adores children, they can do all with him and he loves it.
His progeny in the Netherlands, Hungary, Italy, France, Belgium, Germany and Spain inherited from him not just the good and stabile temperament, but also his love to work, especially the retrieving but some of them do really well in FT too. He gives them his lovely head and super front, many of them are very succesfull at shows.
Cliff's FB-
p
rofile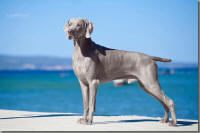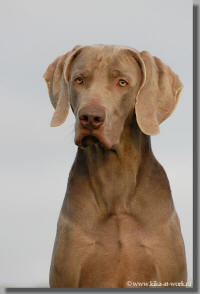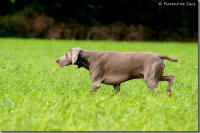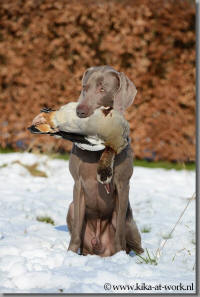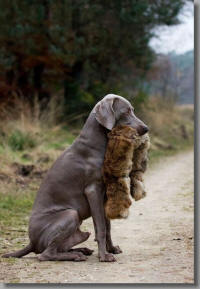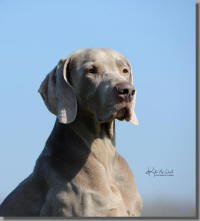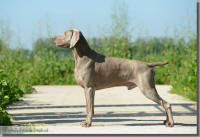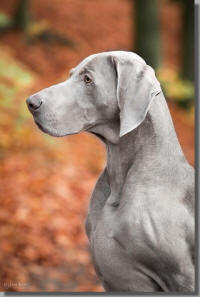 Arrya homepage
Arynka
is the only female from the litter "A". Beautiful like her Dam Rory, but not as excited by the shows as Rory. But still she managed to achieve amazing results, even more amazing than her Dam (Best In Show at the Middle Europe Club show KCHVO 2016, Junior Best In Show at the National all breed show Mlada Boleslav 2016...). All details of her are available

HERE

.
Her show carier was quite short and limited, but her working carier keeps going and she (together with her owner, trainer & handler Hana) is more and more amazing. She is very skillful and passionate hunter. Hana was complete novice in cynology when she brought puppy Arrya home but in spite of it they have passed almost all types of hunting exams and all of them with just great results which means in I-st merit and huge number of points, Winner of some of them and a title CACT gained. This season they would like to try to achieve Work champion of CZ-title. They have also passed Wesentest (an official german mental test for weimaraners) and as I know Arrya has been the only female in CZ who passed it succesfully.
In the family with 5 little children is Arrya a big friend and buddy, but also a good guard. She is also a great mum which she proved throughout her first litter with 12 lovely and healthy puppies.
We hope in getting healthy standard puppies with silver color and beautiful heads. They should be very friendly dogs without any mark of an aggression, but still great guards. And if they inherited at least a part of the amount what their older halfsiblings from E-litter inherited, they should have excellent hunting skills, passion and nose. We will be happy if they can cultivate these skills.
We have had several bookings for this litter (mainly for girls), so in case of your interest contact us as soon as possible.
j.pichova@greynie.com, +420 603 328 104